Harmony Central Reviews PowerWire
10 months ago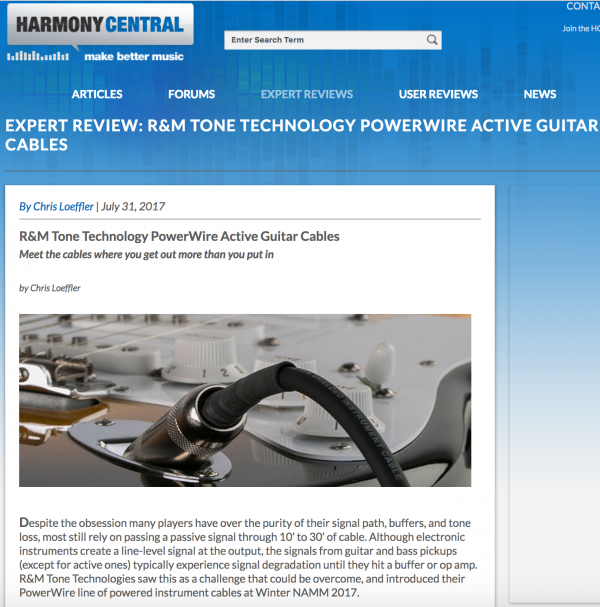 Chris Loeffler at Harmony Central recently got his hands on our PowerWire cables, and reviewed them in the article HERE.
"I can easily see why most players would benefit from starting their signal chain with one of the four R&M Tone Technology powered cables," Loeffler says. "..Whether it be simply to strengthen their pickups' signal with a CB0, kick everything up a notch with a CB6, boost and reinforce lows with the SS, or gain the tone sweetening and instant access to overdrive afforded by the TS09."
We appreciate the positive review! Click here to learn more about our PowerWire cables, and be sure to check out harmonycentral.com.
We're so convinced Harmony Central readers will fall in love with the amazing tone of PowerWire active cables that we're giving HC readers 50% off to try it for themselves. Get yours now through August 31. Use code HCSAVE50: rmtonetech.com/shop