The Tone King Reviews PowerWire
10 months ago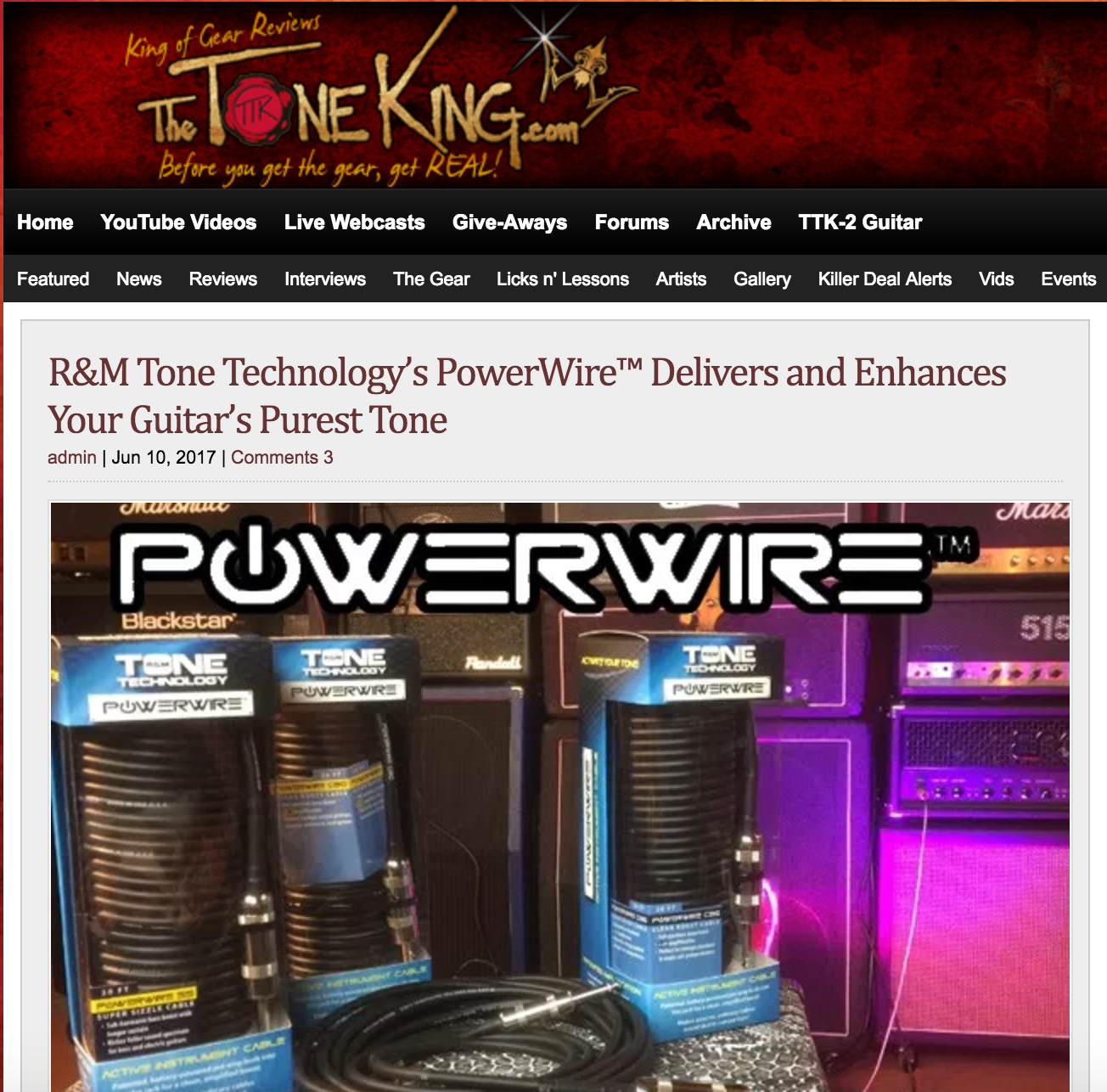 Guitar and gear guru The Tone King recently reviewed our PowerWire cables.
"..There isn't anything quite like the new offering from R&M Tone Technology," says TTK. "R&M's PowerWire is an active instrument cable powered by compact battery cells. Available in four different models, PowerWires combine all the best elements of active pickups, boosters, and buffers, and overcome the inherent limitations of passive cables."
>>Check out the full overview, demo and review right here!<<
And thanks to The Tone King for checking out PowerWire.