R&M Tone Technology™ introduces the PowerWire™ family of patented active guitar cables. These new cables deliver clean, amplified, analog boost from the guitar's pickups down to effects pedals and amplifiers. The cables' internal, low-noise pre-amp greatly improves signal quality and reduces noise, allowing a truer representation of the instrument and its pickups. The resulting sound is bolder and more defined across the frequency range.
ACTIVE
A family of active guitar cables with patented U.S. made R&M circuitry
PROVEN
Proven signal strength and spectrum retention even at cable lengths of up to 100 feet!
BOOST
Clean, amplified boost at the source of the signal, the pickup
PRE-AMP
Battery-powered pre-amp built right into the jack, easy and effective
CLEAN
Clean flat boost from 20 Hz to 20 KHz with 0.5db flatness across spectrum, an industry first
QUALITY
Offers reduced noise and increased signal quality across the frequency spectrum
Clean, Warm Boost
PowerWire offers the same effect as adding active pickups to any guitar, but with extended battery life, no installation required, and instant results. A self-contained, battery-powered pre-amp built into the jack features circuitry that offers a bass response and high-end that surpasses many active pickups with greater response to the technique and intensity of the player. The circuitry is all-analog, delivering a cleaner, warmer sound and proven signal retention at cable lengths up to 100 feet.
Powerwire makes passive, ordinary cables sound dull in comparison and reveals how much signal is lost through even high-end cables. No matter what instruments you play… electric, acoustic, bass, slide, steel, uke, fiddle, mandolin… anything with a pickup sounds better with a PowerWire.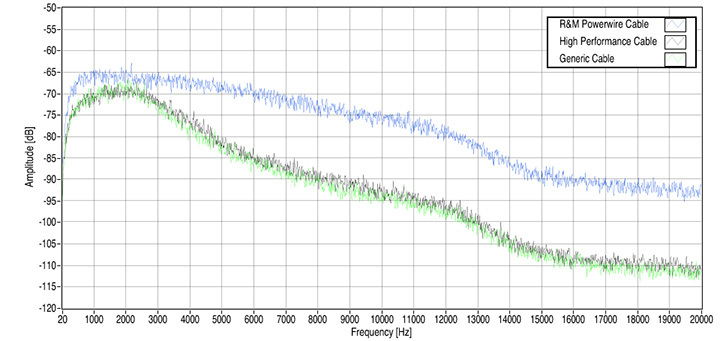 EXPLORE THE PowerWire FAMILY OF PRODUCTS: