Tone Matters
Everything about your instrument is designed to deliver a particular sound. No matter how much you paid for your instrument, you want to hear everything it was designed to deliver. The problem is, everything about a passive cable inhibits that sound the second it receives the signal and 'degrades it foot by foot' as it passes it along its length to the next piece of equipment such as your sound board or amplifier. Only an 'active' cable can overcome the inherent sound degradation that occurs in an instrument cable.
PowerWire feeds exactly what's coming out of the instrument and pickups, downstream to the rest of your equipment through built-in pre-amplification ensuring stronger more dynamic sound. PowerWire makes ALL your equipment sound better. It's the cornerstone of your sound.
PowerWire's U.S. made patented circuitry is the first of its kind and available now.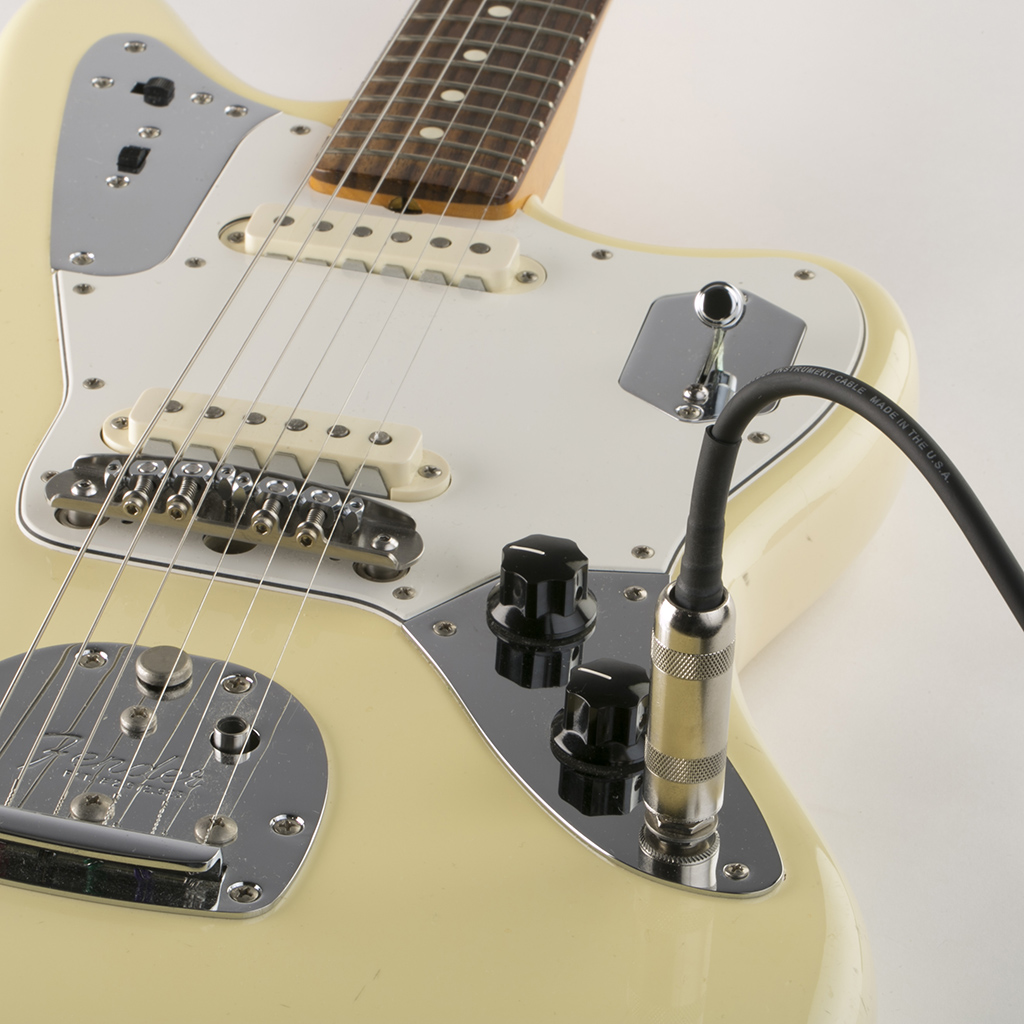 REGULAR PASSIVE HIGH-END CABLE
For comparison purposes, this hi-end guitar cable was played with the same equipment as R&M PowerWire cables. Independent artists have said PowerWire makes ordinary cables sound dull in comparison.
CB0 Clean Boost
R&M Tone Technology sound sample of the amplified active instrument cable model CB0. A clean boost battery-powered cable with 0 dB of gain.
CB0 Clean Boost
Fender Strat improvisation using the R&M Tone Technology PowerWire instrument cable model CB0. This is a clean boost, amplified instrument cable with 0 dB of gain.
CB6 Clean Boost
Improvisation of R&M Tone Technology PowerWire CB6 active instrument cable. Played on a Fender Stratocaster direct to a Carr Viceroy 33 Watt Amp.
SS Super Sizzle
The PowerWire SS in this sample connects a Fender Strat to an Overdrive Pedal, adding significant bottom-end to the pedal. PowerWire can be connected directly to an amplifier or to a pedal board or specific pedal.
SS Super Sizzle
Improvisation of the R&M Tone Technology PowerWire Model SS instrument cable. A patented pre-amp is built into the cable connector.
TS09 Dynamic Distortion
TS09 played through a Fender Strat and Carr Viceroy amplifier.
TS09 Dynamic Distortion
TS09 sound sample for comparison with other PowerWire cables and other industry-standard guitar cables.